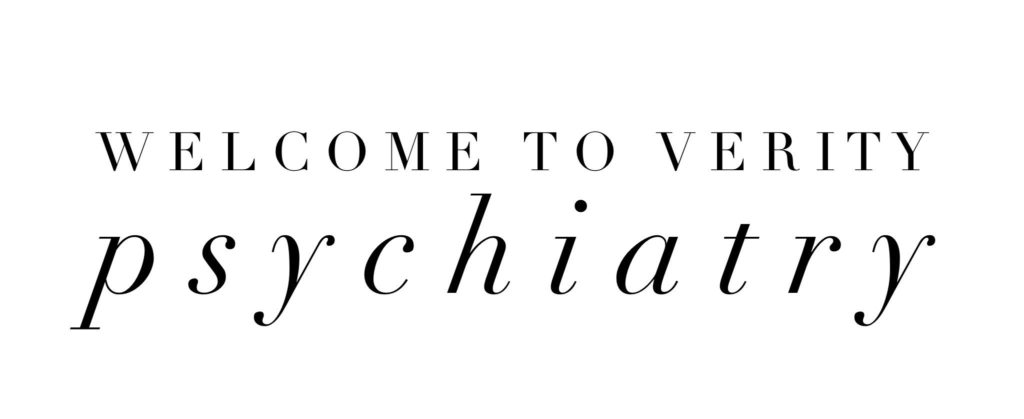 Located in Richmond Virginia, Verity Psychiatry is run by Dr. Peter Breslin and offers a variety of services to satisfy your individual needs.

Verity Psyciatry
At Verity Psychiatry, we have the extensive background and experience to help you to transform your life and become your better self. Whether it's mood, anxiety, attention, or ADHD that you've been struggling with we're here to help.
Verity Therapy
Many people seek therapy because they have reached a point where they feel stuck, frustrated, ashamed, or lost and are unsure of what the solution is. This can be an exhausting and frightening place to be. Whether these feelings result from addiction, anxiety, depression, family issues, or life's transitions, there is hope for navigating and overcoming these challenges.
Verity Forensics
At Verity, we work with lawyers and clients to help with cases in which Independent Medical Examinations need to be completed. We are also prepared to be an Expert Witness. With our specific knowledge in an certain areas we can provide expertise in deposition or the court room.
Verity Addiction
Whether you're dealing with alcohol addiction, opiate addiction, or any other form of addiction, we're here for you. We utilize multiple different medications and/or treatments to help you reach an optimal solution.
Richmond Magazine's Top Doc 2016-2018
Dr. Breslin was chosen by his colleagues and peers as a Richmond Magazine's Top Doc in two separate categories in 2016, 2017, and 2018! He achieved Top Doc in both Addiction Medicine and Adult Psychiatry. It is a great honor to be given this recognition as well as a great motivator to continue to work even harder to provide the best care to the people of Richmond.